Art themed birthday party ideas that stand out and create lasting memories can be a fun and rewarding endeavor. One way to achieve this is by incorporating art into the celebration. Art themed birthday parties not only allow attendees to tap into their creativity, but also provide a unique and engaging experience for all ages. In this article, we will explore some exciting art ideas that can make your birthday party a masterpiece.
What are some ideas for an art themed birthday party?

1. Painting Party With Mini Art Gallery
2. DIY Craft Station With an Assortment of Materials
3. Ceramic Painting Sessions for Groups
4. Collaborative Mural That Everyone Can Contribute to
5. Tie-dye Extravaganza
6. Art-themed Face Painting
7. Sidewalk Chalk Art Festival
8. Artistic Food and Decor
Painting Party With Mini Art Gallery
Host a painting party where guests can unleash their inner artist. An art party is inclusive to a variety of age groups. By providing materials based on age and party theme, there is an idea for everyone. Oil crayons or watercolor pencils are great for younger children. Charcoal or pastels are perfect for introducing a group to a new art technique. Meanwhile, watercolor or acrylic painting on canvas and easel is appropriate for ages eight and up.
In general, provide plenty of space for the group of young artists to get creative. Be sure to protect the surface from stains and possible water spills. Once you have decided on a technique, choose the appropriate art party supplies. For example, acrylic painting, canvas, easels, brushes, and a variety of paints are great. You can either guide the group with a specific theme or allow them to paint whatever inspires them.
Alternatively, consider hiring a local artist or art instructor to provide tips and techniques to make the experience educational and fun. Don't forget to set up a designated area for drying the artwork. As a follow-up to the art-making plan, create a mini art gallery as a finale for all parents and party guests to view. This gives them time to admire the children's artwork and take photos or videos before sending them home as party favors. This can be a wonderful way to build children's confidence and sense of accomplishment.
DIY Craft Station
Set up a DIY craft station with an assortment of materials such as construction paper, markers, glue, scissors, beads, and fabric. Let your guests' imaginations run wild as they make personalized cards, jewelry, or other crafty creations. In the summer, it can serve as a jumping-off point for outdoor activities such as floating paper boats in a pond or flying paper airplanes.
Letting your child's imagination run wild sometimes works, but have ideas on hand when the creative flow gets stuck. Origami is a wellspring of folding themes that everyone can enjoy.
Other ideas include getting constructive and building bridges or towers. Even picking a theme and having the kids create a collage out of materials found in magazines can be a great group activity. All in all, this idea is versatile and can be adapted to different ages and skill levels. It keeps the fun part or combines it with an educational touch. What makes airplanes fly? Boats float, bridges and towers hold?
Ceramic Painting
Many studios offer ceramic painting classes for groups. Choose a local studio and let your guests decorate their own ceramic pieces, such as mugs, plates or figurines. The studio will then fire and glaze the pieces, creating a wonderful keepsake for everyone to cherish.
Collaborative Mural
Create a collaborative mural that everyone can contribute to throughout the party. Provide a large canvas or long sheet of paper and encourage guests to add their artistic touches. Set a theme or let the kids decide. This interactive activity not only promotes group bonding, but also results in a unique and meaningful piece of art that can be displayed as a reminder of the special day.
Tie-Dye Extravaganza
Host a tie-dye party where guests can transform plain white T-shirts, socks or other fabric items into vibrant, wearable art. Provide a variety of dye colors and rubber bands or string, and let everyone get creative with their designs. This activity is messy but fun, and participants will leave with a wearable souvenir.
Artistic Face Painting
Hire a professional face painter to turn your guests into living works of art. This activity is especially appealing to younger partygoers who enjoy being transformed into their favorite animals, superheroes, or fantasy creatures. Make sure you have a variety of designs to choose from to accommodate different preferences. Kids will also enjoy the opportunity to paint each other and then pose for a photo shoot.
Sidewalk Chalk Art Festival
If you have access to a driveway or a safe outdoor space, host a sidewalk chalk art festival. Provide a rainbow of chalk colors and let kids transform the sidewalk into a vibrant canvas. You can even set up an art show for parents to admire the temporary masterpieces.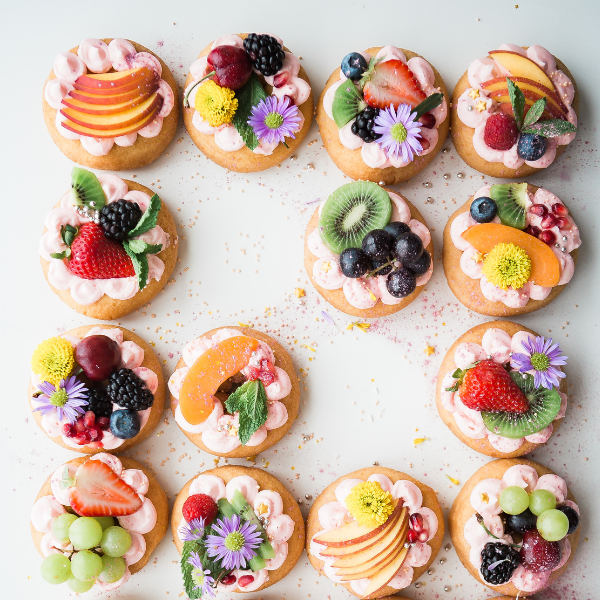 Artistic Food and Decor
Extend the art theme to your party's food and decor. Create an edible masterpiece by decorating cookies, cupcakes or cakes with edible paints and colored frosting. Use art-themed decorations like paintbrush-shaped utensils, colorful tablecloths, and easel-inspired photo booth backdrops to create an artistic atmosphere.
Summary of Art Themed Birthday Party Ideas
An art themed birthday party is a fantastic way to celebrate creativity, encourage imagination, and provide an unforgettable experience for guests of all ages. Whether you choose painting, crafting, tie-dyeing, or any other artistic activity, the key is to let your guests explore their creative side while having fun. With these creative art ideas, your birthday party is sure to be a masterpiece that everyone will remember for years to come.