Black and blue wall art has emerged as a captivating trend in home decor, revolutionizing the way we style our living spaces. The unique combination of these two striking colors creates a harmonious and visually stunning atmosphere. From abstract to intricate, black and blue art offers endless possibilities for adding depth, sophistication and character to any space. This article explores its captivating appeal and how it can enhance the ambiance of your home.
Unleashing the Power of Contrast with Black and Blue Wall Art
Black and blue together create a powerful contrast that captivates the eye. This dynamic duo allows for an elegant play that adds depth and dimension to your walls. Whether you choose a large canvas or poster print, a series of two or smaller artworks, or a collage, the interplay of black and blue creates an intriguing focal point that instantly draws attention.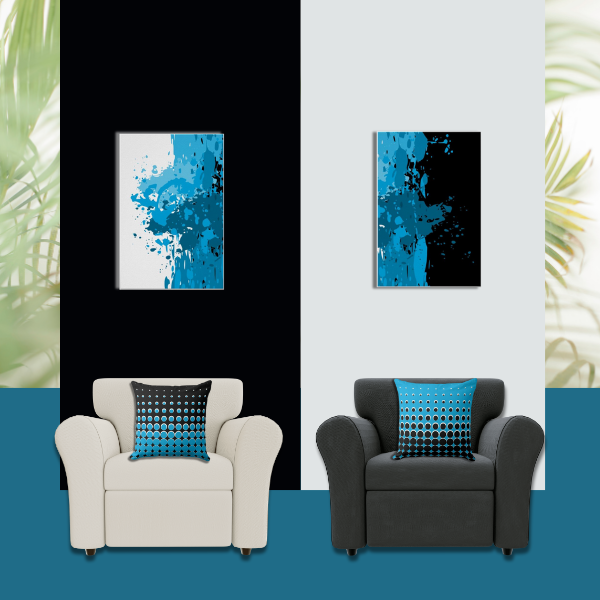 KBM D3signs' featured artwork even invites you to get creative by editing the fill color to achieve your favorite shade of blue. This is possible in the first splatter art prints. The result is your favorite shade of blue spilling over the print, mimicking a black and white framed painting.
Continue reading

"The Allure of Black and Blue Wall Art That Enhances Home Aesthetics"