Green throw pillows that show a geometric nested circles pattern in particular form the heart of the color matching investigation.
All in all, that includes four distinct pattern appearances that sprang all from the same repeat pattern. To emphasize where the differences lie: The more zoomed in the geometric pattern is, the more it appears bold and tribal. Meanwhile, transforms into an intricate pattern design that transmits an ethnic flair when zooming out. Also, changing the center point gives an additional distinctly different perspective of the printed result.
In short, we distilled it into four patterns. To clarify it further, each of them comes in black and white, with the pillow color shining through. Additionally, converting the pattern design into a monochrome hue of the background color either subdued by shades of black or lightened by shades of white.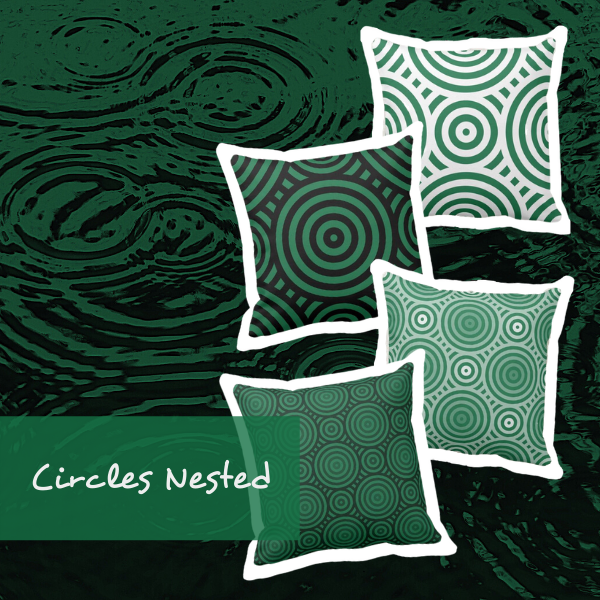 In other words, the best pillow pattern feature is, it gives you the chance to color it your way.
How?
In essence, by personalizing the fill color. You choose a pattern design and match it to an existing or planned living room color scheme.