The artistic bath decor ideas here found their inspiration in an unfurling fern leaf.
Characteristically curled-up leaflets line the midrib of an uncurling fern leaf. When uncurled, this leaf part becomes a blade.
Ultimately there is an abstract version that results in monochrome prints either subdued or lightened. Then there are four pattern versions of the seamless repeat pattern. Find the pattern design appearing in white or black and subdued or lightened in multiple size variations.
In common have these version that the fill color allows for color customization.
Modern Green Unfurling Fern Frond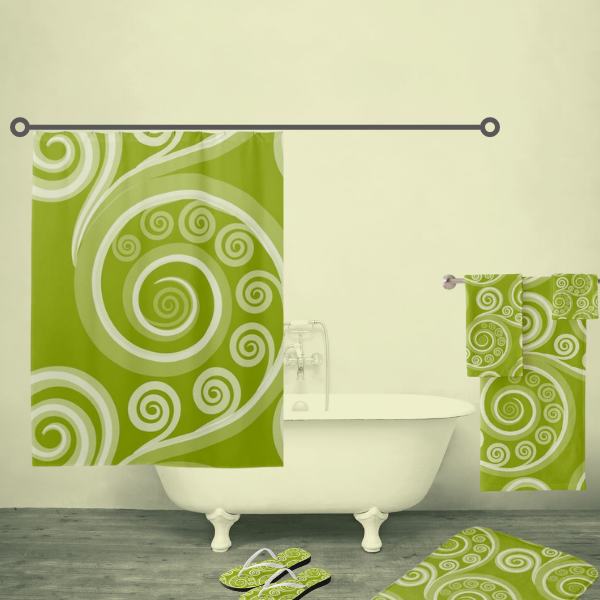 The summer green bath decor has notably a translucent large curl pattern size that lets the background color shine through and lightens it up to result in a shower curtain with many tints of the hue used as the fill color.
Continue reading

"Artistic Bath Decor Ideas With Koru The Symbol For An Unfurling Fern Leaf"