Black and white wall decoration for your living room is a timeless and stylish color scheme to consider. The contrasting tones of black and white create a bold and sophisticated look that can enhance the overall ambiance of your space. In this article, we will explore several ideas for black and white wall decorations that can enhance the visual appeal of your living room.
Nine Examples of Black and White Wall Decorations Are Divided into Five Subcategories
Abstract
A quad or four-panel abstract landscape can serve as an intriguing focal point on a gray wall. Here it hangs above a red two-seater and is accented with black, white, and red cushions. The combination creates a striking visual contrast.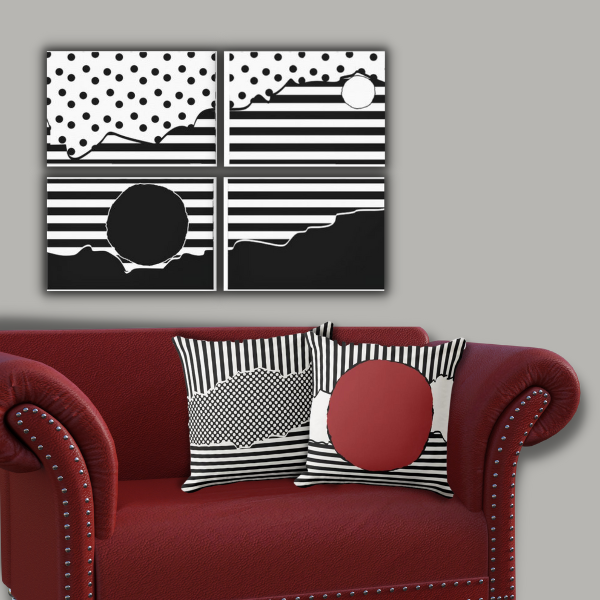 Motivational Artwork
Continue reading

"9 Black And White Wall Decoration Ideas For The Living Room"