Formal wedding invitations capture the essence like nothing else. And convey the significance and sophistication of this life-changing event. A wedding is not only the union of two souls; it is a celebration of love and commitment.
These carefully crafted stationery suites serve as the first glimpse into the style and tone of your wedding, making them a central aspect of your big day. In this article, we will explore what typically goes into formal wedding invitations and the key elements of wedding invitation wording etiquette.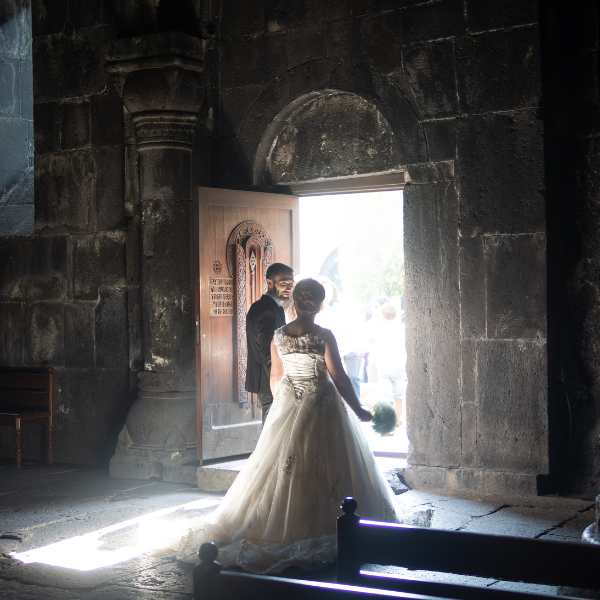 The Formal Wedding Stationery Suite
A formal wedding stationery suite is more than just an invitation card. It is a collection of carefully coordinated paper goods that create a cohesive and elegant impression for your guests. Here are the essential components that make up a formal wedding stationery suite:
1. Save-the-Date Cards:
These are typically sent out well in advance of the formal invitations, giving your guests a heads-up about your wedding date. While save-the-dates are more informal than invitations, they still set the tone for your wedding and should align with the overall theme.
2. Formal Wedding Invitations:
The centerpiece of your stationery suite, formal wedding invitations are a work of art. They include the key details such as the names of the bride and groom, the date, time, and location of the wedding ceremony and reception. The design of the invitation should reflect the formality of your event, using elegant fonts, high-quality paper, and often incorporating classic elements like embossing, foil stamping, or letterpress.
3. Response Cards:
Also known as RSVP cards, these are included with the invitations to allow guests to respond with their attendance plans. Response cards usually come with pre-addressed, stamped envelopes for convenience.
4. Enclosure Cards:
These cards can include additional information that guests may need, such as directions to the venue, accommodation details, gift registry information or wedding website. While not mandatory, they can be helpful for guests.
5. Envelope Liners and Inner Envelopes:
For a formal touch, consider envelope liners that match your wedding theme or color palette. Formal invitations also use interior liners to protect contents and provide a polished look.
6. Reception Cards:
If your reception is at a different location from the ceremony or if you have multiple events planned, reception cards can be included to provide those details.
7. Details Cards:
These cards can include any additional information you want to convey to your guests, such as dress code, transportation details, or special requests.
Wedding Invitation Wording Etiquette
The wording of your wedding invitations is a critical element in conveying the formality and tone of your celebration.
Here are some key etiquette guidelines to keep in mind:
1. What is the host line etiquette for a wedding invitation?
Traditionally, the invitation begins by naming the hosts of the wedding. For example, "Mr. and Mrs. John Smith request the pleasure of your company. However, modern weddings often have multiple hosts. Or the couple may be hosting the wedding themselves. In these cases, it's important to choose wording that accurately reflects the hosts.
2. What should I know about the names of the bride and groom on a wedding invitation?

The names of the bride and groom should be prominently displayed. The bride's name usually comes before the groom's, and full names (including middle names) are used for formality.
3. How should the date and time of the wedding ceremony appear?

State the date and time of the ceremony clearly. Use phrases such as "Saturday, the fifth of June" for formality. Specify whether it's a.m. or p.m.
4. Where to add details about the wedding location?

Include the name and full address of the venue. If the reception is at a different location, make that clear on separate cards.
5. How do I indicate the dress code?

If there's a specific dress code for your wedding, state it clearly. For example, "black tie" or "cocktail attire.
6. How do you share RSVP information?

Include a response card with a pre-addressed, stamped envelope to make it easy for guests to respond. Set a deadline for RSVPs. If there is a wedding website for RSVPs, include that information on a reply card.
7. Where to put the registry information?
It is polite to include gift registry information on a separate detail card rather than the invitation. Alternatively, if you are using a wedding website, post the information there.
8. Are you using titles and honorifics?

Make sure your wording is inclusive and respectful of all guests. Use appropriate titles and titles of honor.
9. Why proofread and double check?

Mistakes in formal invitations can be embarrassing, so proofread carefully.
In Conclusion
Your wedding invitations set the stage for your special day and reflect your style and taste as a couple. You will ensure informed guests. By following these guidelines, you will create formal wedding stationery that will inspire people to celebrate this momentous occasion with you. So take your time and let your invitations shine as brightly as your love story.