New beginnings are symbolically connected to the unfurling 'Fern Frond' that is also the name of the design. In New Zealand a spiral reflects exactly this state of a new fern leaf and is known as koru.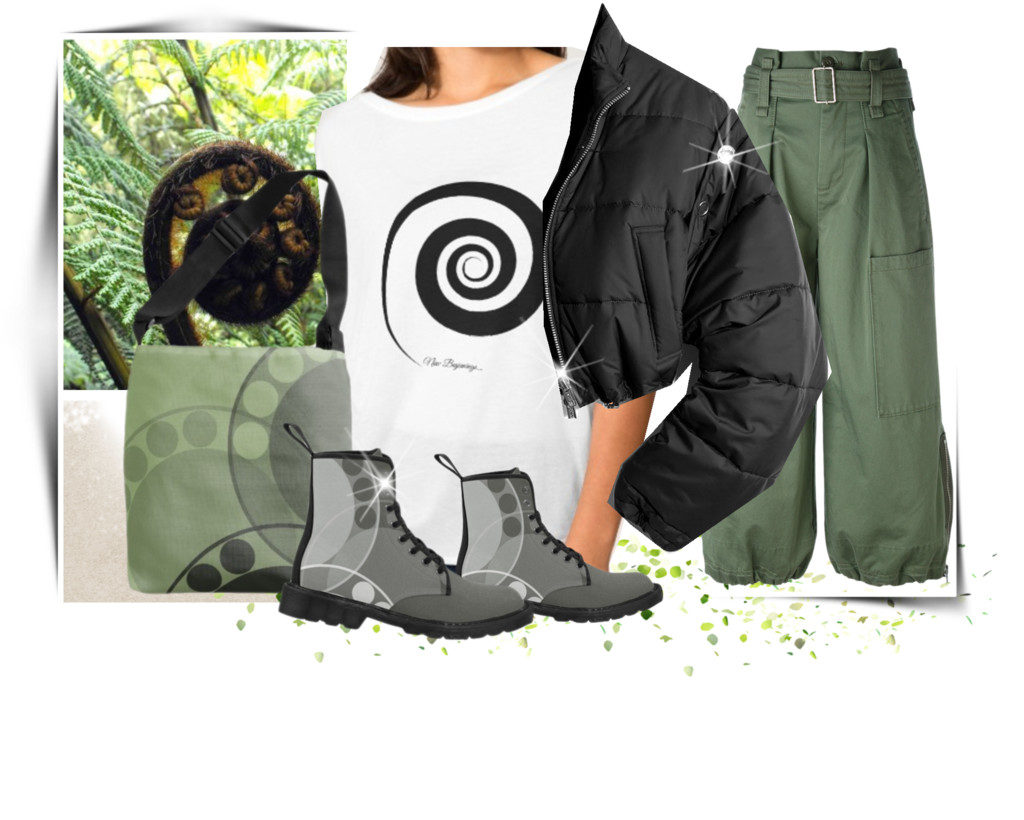 With this in mind the tote parades the leaf design. Basic circular shapes capture the essence of fern leaves before unfurling. Significantly small circles follow the outer line of a larger circle and represent the small delicate leaflets. Once fully extended these form the fern leaf blade. In order, to achieve visual depth in a monochromatic design the circular shapes overlap and return a variety of shades.
Continue reading

"New Beginnings, A Tribute To The Fern Frond"
Ocean Blue is a design pattern inspired by exuberant shades of turquoise reflected on rolling waves in the heat of the afternoon sun.
Imitating a wave, the print pattern consists of spirals that fan out. Multiple strings of dots zoomed in large to roll-on in spiral movement into one point. Every dotted circular movement shows a different sea blue shade and overlaps with the previous one. A dynamic and fresh design is the outcome, that captures the energy and azure colors of waves powerfully rolling ashore.
The design is part of a design series called 'Colors Of The Sea'. Continue reading "Ocean Blue, A Treasure Of The Sea Inspires This Running Outfit"