With a personalized photo collage poster, transform your family dining room into a storytelling space. KBM D3signs presents an inspiring example featuring blossoms, pollinators, and the bountiful harvest.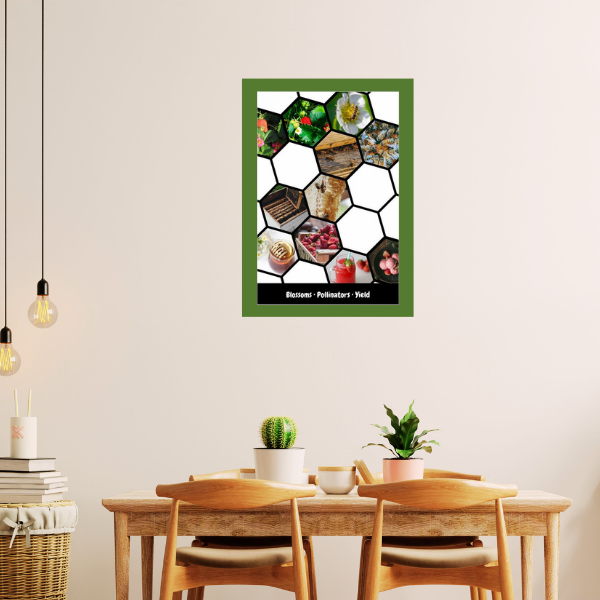 The portrait-oriented collage consists of eleven images arranged in a captivating hexagon pattern. The poster showcases honeycomb-shaped photo frames, each displaying a unique element related to the theme. Among these elements are images of blooming flowers, busy bees, a beehive, honeycombs, jars of honey, freshly harvested fruits, and a delightful dessert made from sweet strawberries. Together, they weave a tale of the profound connection between blossoms, pollinators, and the abundance of nature's bounty.
Four Sets of Two Posters As Dining Room Wall Decor
Alternatively, enhance your dining room decor with one of four sets of two posters, drawing inspiration from the German folk song: "Green, green, green are all my clothes."
These sets feature single-color collages, with each collage comprising eleven photos representing a specific color. Choose from brown and gray, green and orange, pink and yellow, or red and blue sets to add a vibrant touch to your dining space.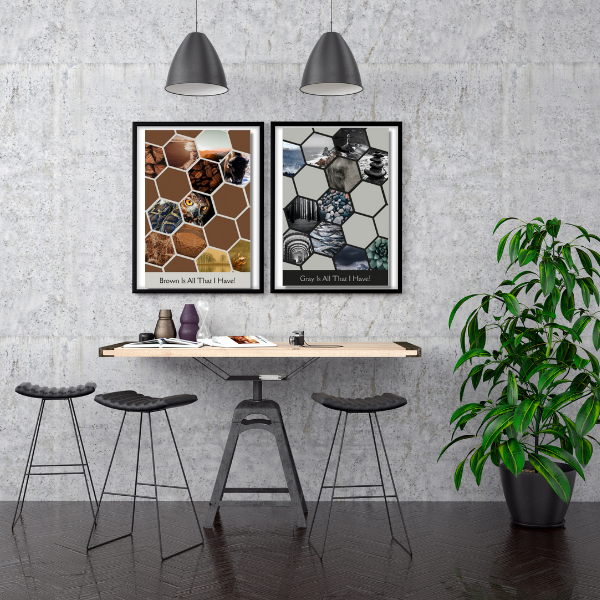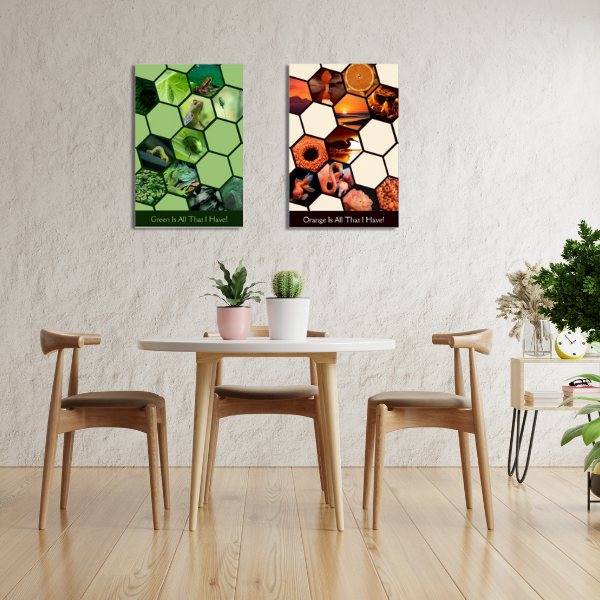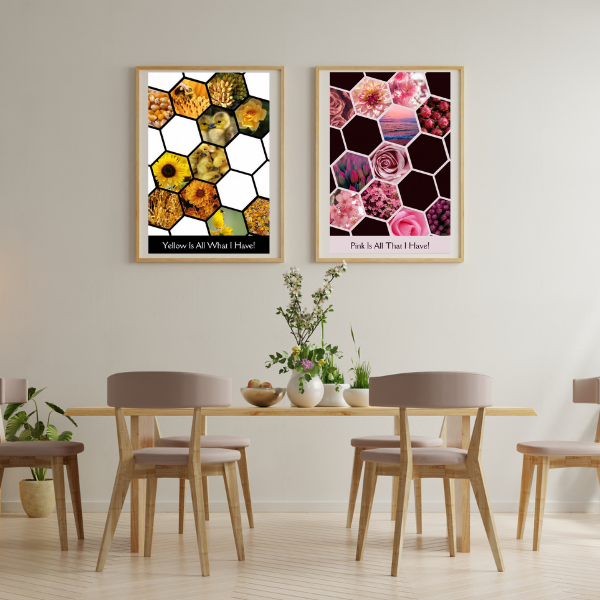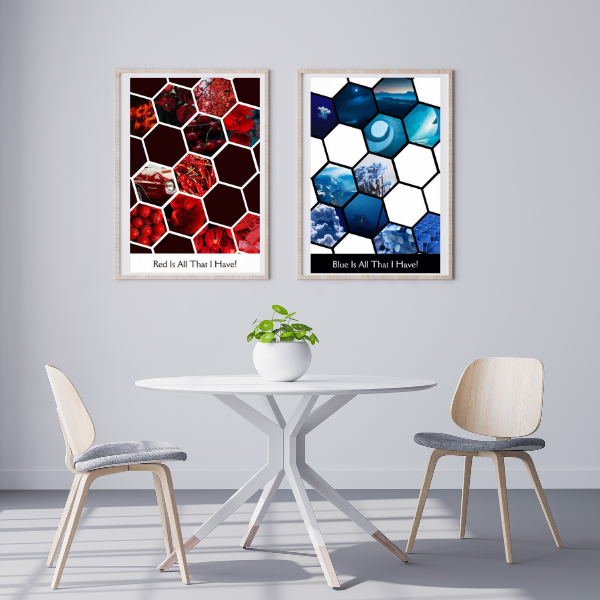 Discover more captivating photo collage wall decorations on the Zazzle marketplace, offering a variety of designs to suit your style.
Can I personalize the photo collage?
Absolutely! You have two ways to customize each poster print according to your preferences. All art prints in the dining room wall decor collection can be personalized.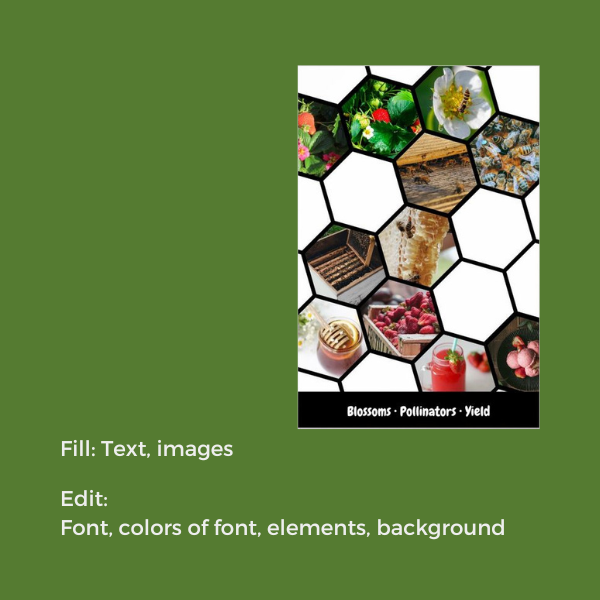 Firstly, fill in the text and photo placeholders with your own shots and thoughts. This initial step allows you to add your unique caption that reflects the essence of your photo collage.
Secondly, follow the "Edit design" or "Edit using Design Tool" link to access further customization options. With the design tool, you can adjust fonts, elements, and fill colors. You can even change the background from its default white to a color of your choice. Select the appropriate font style and color to complement your design, especially if you decide to modify the element color from its default black.
For a step-by-step guide on personalization, refer to the detailed instructions provided on the following page.
Overall, the collages presented in the mood board composition are part of the "Dining Room Wall Decor" collection. Looking for more inspiration? Explore our ideas for vacation photo collage posters to discover exciting possibilities. If you need additional items or have specific design requests, feel free to contact KBMD3signs. We are delighted to accommodate your needs by adding products or discussing alternative design options
Wall Art For Your Home By KBM D3signs