An Instagram photo collage uses a square photo format to tell your New Zealand travel story.
Share your travel memories with family and friends and create memorable souvenirs.
In the following image carousel, KBM D3signs prepared stylish collage templates that make it easy for you to customize them.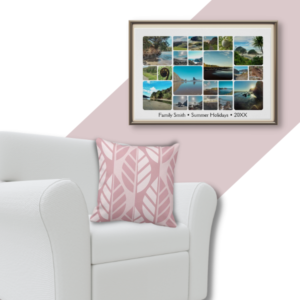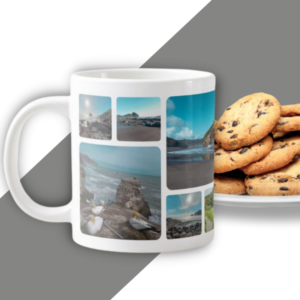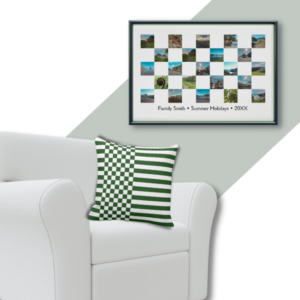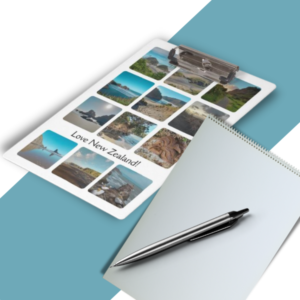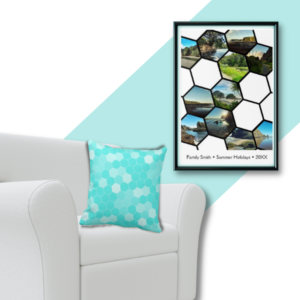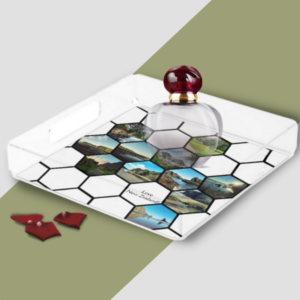 Three Posters And Other Souvenirs
The first collage poster shows twenty-two images in two square sizes. Here an important feature is rounded corners. Further, each is a placeholder, ready to replace and add your travel adventure images. Complemented is the decor with a pink throw pillow showing a leaves pattern design.
Second, the giant coffee mug has twelve placeholders to load your memories. Its design assimilates the format of the first poster.
Third, twenty-three images arranged in a regular checker pattern give ample opportunity to tell your New Zealand or any other destination travel story. The photo collage inspired a match with a throw pillow in green with a white geometric stripe and checker pattern.
Fourth, the clipboard, your everyday office utensil, shows twelve Instagram image placeholders to add your travel story. Again here, the collage photos have rounded corners.
The fifth collage displays eleven hexagon-shaped New Zealand photo placeholders in a fancy honeycomb style. Underneath a customizable caption with who, when, where brings the collage into context. Complemented is the collage by a throw pillow with a turquoise hexagon pattern.
Sixth, we added the hexagon photo collage idea to an acrylic vanity tray. As before, by replacing the placeholders, you can easily create personalized keepsakes.
To find these and other customizable Instagram photo collage travel souvenirs such as journals, planners, coasters, placemats, greeting cards, and playing cards, visit our store New Zealand Inspired on Zazzle.
What to do when you need assistance customizing the Instagram photo collage?
Should difficulties arise when customizing the template, we prepared a step-by-step guide.
Do you have additional questions? Then contact KBM D3signs via the form. We are also happy to transfer the design on request onto products available on Zazzle. If or to prepare a custom design. Alternatively, visit KBMD3signs on Telegram at https://t.me/KBMD3signs_chat and leave a comment.