The combination of a black and blue color palette is intriguing. It has become increasingly popular in recent years. When it comes to home decor, color plays an important role in creating ambiance and setting the desired mood. In this article, we will explore the charm and versatility of this sophisticated palette. You will also gain further insight into how to incorporate it into your home. And do it all while maintaining an appealing and dynamic atmosphere.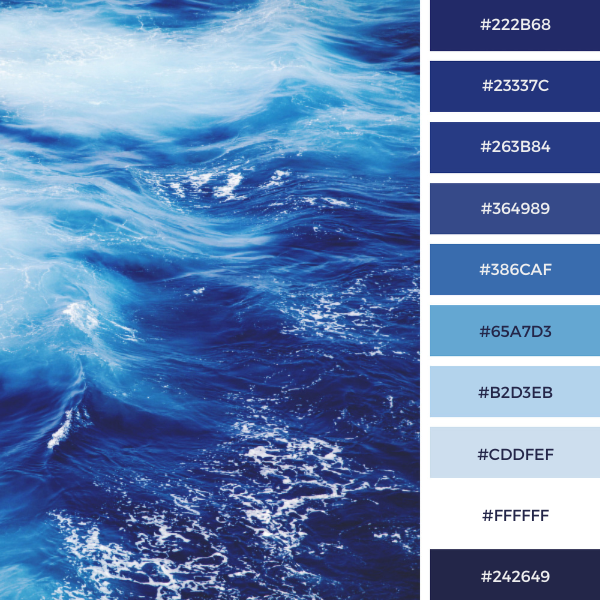 Unveiling the Allure of Black In A Black And Blue Color Palette
Black is a color that exudes power, elegance, and timeless sophistication. It acts as an anchor, adding depth and a touch of drama to any space. By using black as a base color, you create a canvas that allows other elements to stand out and shine. Whether it's black furniture, black fixtures, or black accent pieces, this hue will add a sense of luxury and modernity to your home decor.
Introducing Serenity with Blue
Blue, on the other hand, represents serenity, calmness, and tranquility. Include shades of blue like navy, sky blue, and teal to create an atmosphere of relaxation and balance. Because blue promotes a calm and peaceful environment, it is especially appropriate for bedrooms and living areas. Incorporate the color through wall paint, furniture upholstery, or decorative accessories such as artwork and textiles.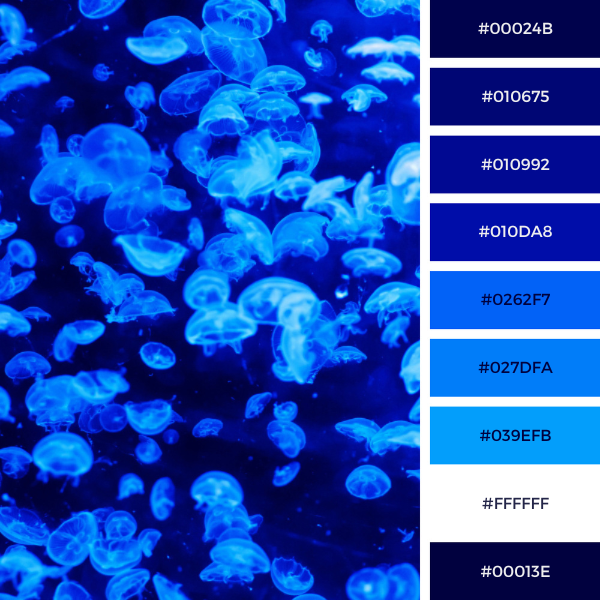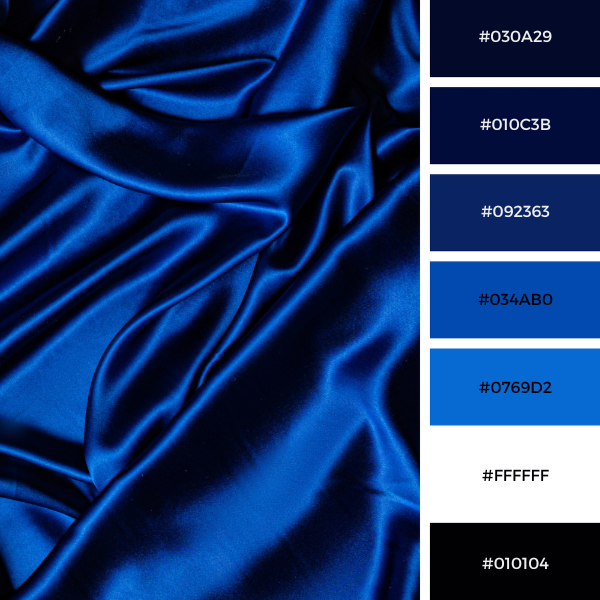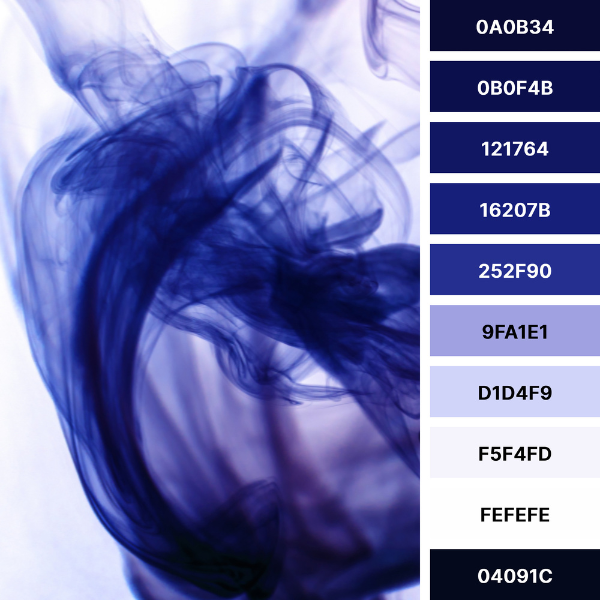 Finding Balance with White
White, a versatile and timeless color, plays a crucial role in achieving balance within the black and blue palette. It brings lightness, purity, and a sense of spaciousness to any room. White walls create a clean and fresh backdrop that allows the black and blue elements to truly shine. In addition, incorporating white furniture, such as sofas or cabinets, adds a touch of elegance and sophistication to the overall decor.
Blending the Trio: Black, White, And Blue
The combination of black, white, and blue creates a visually stunning and harmonious balance. To bring these colors together seamlessly, consider using transitional elements. For example, choose a black and white striped rug with subtle touches of blue. This not only ties the color palette together but also introduces a dynamic pattern that adds visual interest to the room. Another option is to use blue and white patterned throw pillows on a black sofa or blue and black throw pillows on a white couch to effortlessly bridge the colors. Of course, black and blue wall art with a hint of blue also works well on a white wall.
Maximizing Natural Light
It's important to consider the natural light in your home when working with darker colors like black and navy. By strategically placing mirrors and using translucent curtains, you can maximize the amount of natural light that enters the room. This will prevent the room from feeling too enclosed or gloomy. The vibrancy and elegance of the black and blue palette is further enhanced by this.
Experimenting with Accents
Incorporating pops of contrasting color can add personality and energy to the black and blue palette. Consider adding accents of metallic gold or silver for a touch of glamour. Alternatively, introduce a vibrant color such as yellow or orange through accessories such as throws, artwork, or decorative vases. These accents will complement the black and blue scheme and add character and individuality to the room.
Blue Paint Splatter Art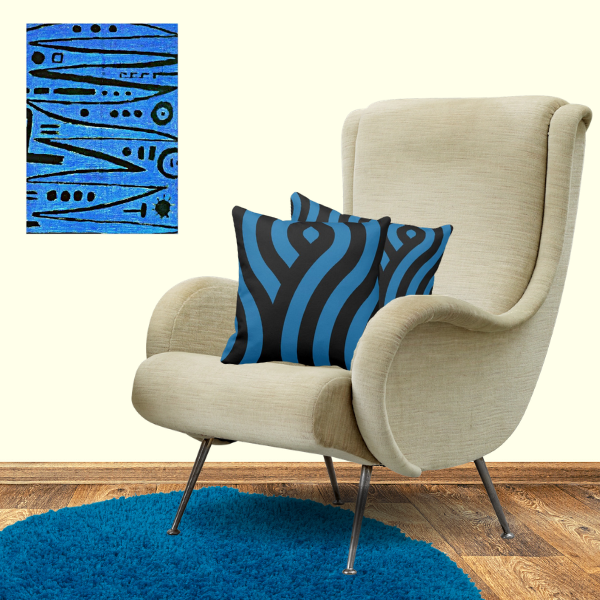 Black and Blue Art Meets Pillows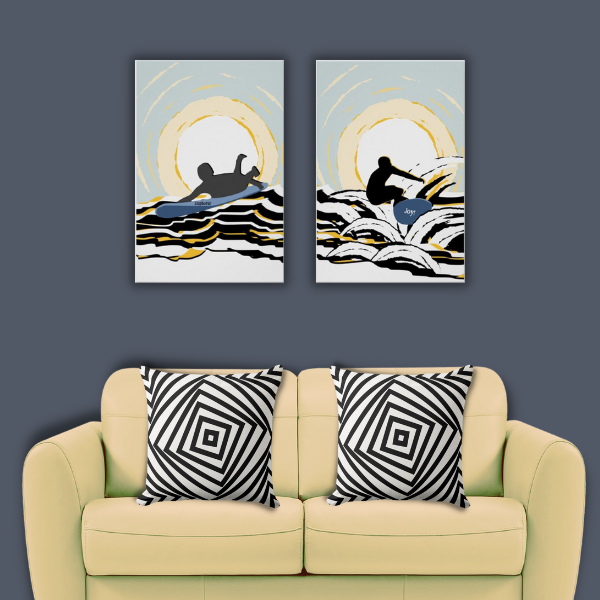 Black, Blue And White Set Off By Vanilla
Paint splatter art in black, white, and blue meet a typography patterned throw pillows
Black and blue art by Paul Klee, Heroic Fiddling, meets accent pillows
Surfer art in black, white, and blue meets a set of two pillows
The black and blue color palettes with #Hex codes allow you to use the #Hex codes to color customize many of the KBM D3signs home decor designs on the Zazzle platform. Explore the color tools to create your image color palette.
All in all, the black and blue color palette offers a myriad of possibilities for creating an elegant and captivating home decor By incorporating black as a base, blue for tranquility, and white for balance, you can create a harmonious and sophisticated atmosphere. Remember to incorporate transitional elements, maximize natural light and experiment with accents to truly personalize your space. Embrace the allure of this timeless palette and let your home reflect your unique style and taste.