Gustav Klimt art meets pillows in nine showcases of modern art-focused living room decorations. Each example shows a possible color palette in response to the art print allying with a pillow surface pattern design by KBM D3signs.
We love comments. Please take the opportunity to leave your thoughts in the comment field.
Art Meets Pillows
Portrait of Fritza Riedler, triangle patterned pillows
Red Woman, nested circle patterned pillows
The Sunflower, leaves patterned pillows
Mother And Child, butterfly patterned pillows
Beech Forest, box patterned pillows
Garden Path With Chickens, brick-wall patterned pillows
Tree Of Life, fragmented circles patterned pillows
Farm Garden, pixel patterned pillows
Mada Primavesi, checker and stripes patterned pillows
Portrait of Fritza Riedler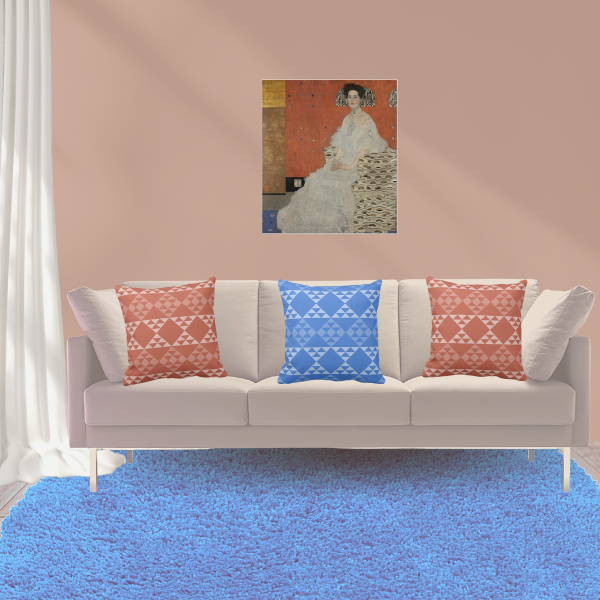 Domineering colors within the Portrait of Fritza Riedler are pale brown, terracotta, yellow and blue. With these hues, it makes it a harmonious living room decor for a room with a sandy-orange wall, a medium-blue carpet, and a grey couch that shows throw pillow decor in blue and terracotta with a triangle pattern.
Continue reading

"Nine Gustav Klimt Art Meet Pillows By KBM D3signs In Modern Living Room Decor"