Here the modern checkered and striped pillows show a versatile seamless repeat pattern that allows variations in pattern size and direction.
Initially, we display the pattern expression on a solid forest green pillow. Then the pattern appears in white, black, lightened, or subdued with a horizontal, vertical, or diagonal direction.
Additionally, twelve living room decor ideas pair the pillow pattern with a wide range of wall decorations.
Forest Green Pillows with Checker And Stripes Pattern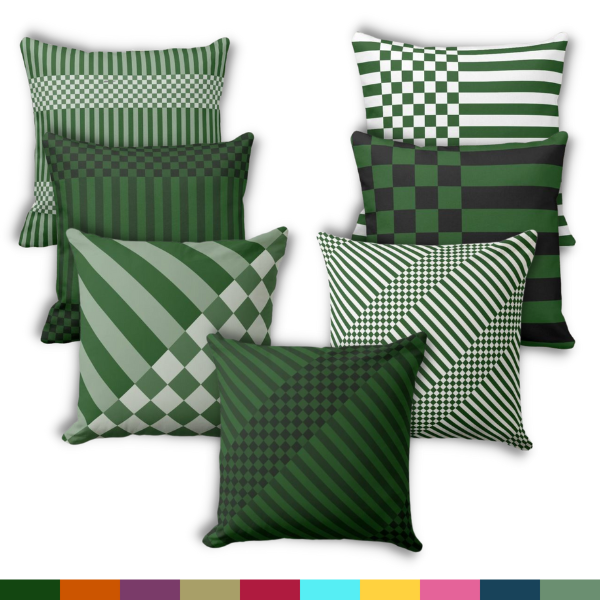 The forest green pillows wear the checkered and striped pattern in various sizes. Choosing an enlarged pattern size gives a pillow a bold expression. The medium pattern size, in comparison, finds its best description in modern, while a smaller pattern size gets a delicate attribute.
What does this mean for you?
Each look is unique. In fact, all have in common that the pillow color can be any color from the medium hues. It is important to realize too white has the consequence that the white or lightened pattern does not have enough contrast. At the same time, too black and the black or subdued pattern design does not have sufficient contrast.
12 Modern Living Room Decor Ideas
Altogether showcase the twelve modern living room decor ideas in various styles and pillow colors. Their goal is to complement artworks. These are by international and New Zealand famous and contemporary artists. Additionally, there are nature photography from Africa and New Zealand.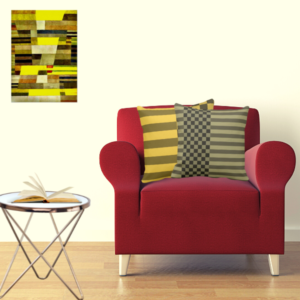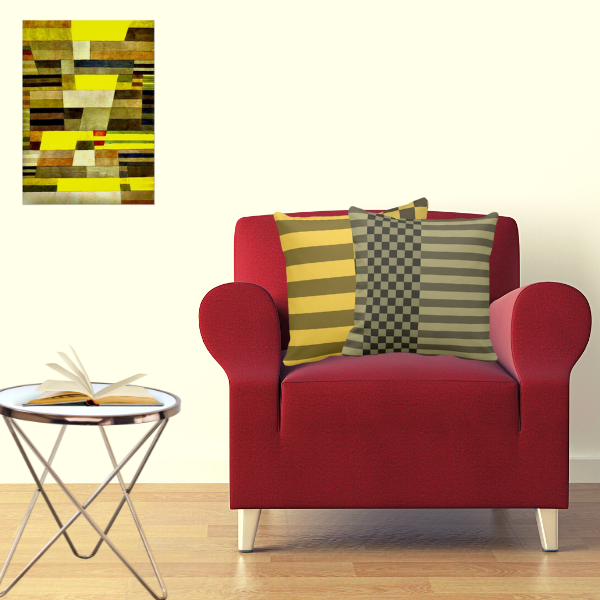 Brown And Yellow Pillow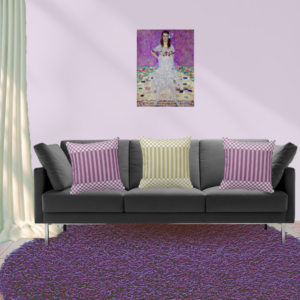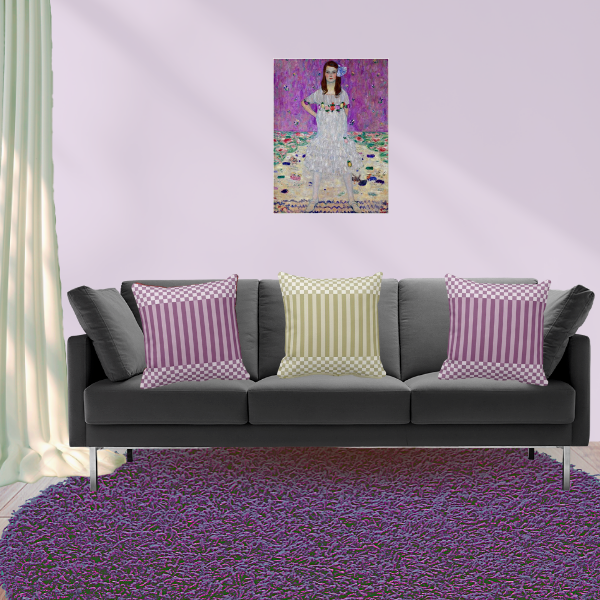 Mada Primavesi By Gustav Klimt And Brown and Purple Pillows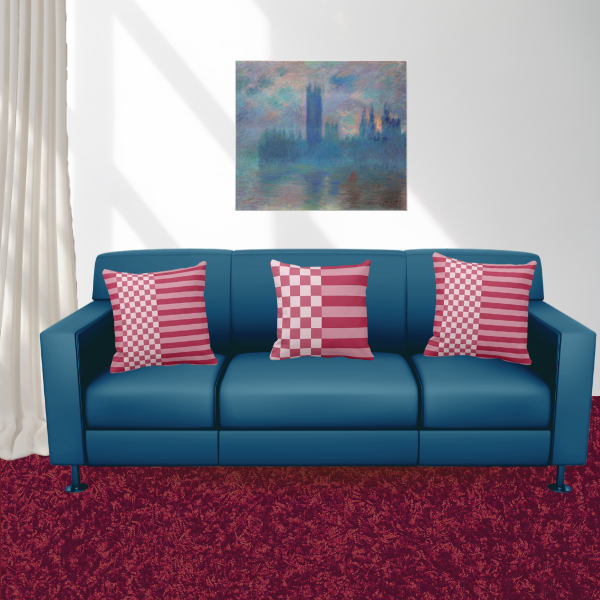 Houses Of Parliament By Claude Monet And Red Pillows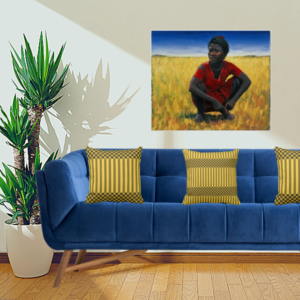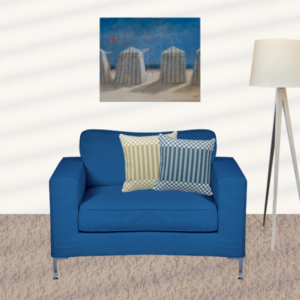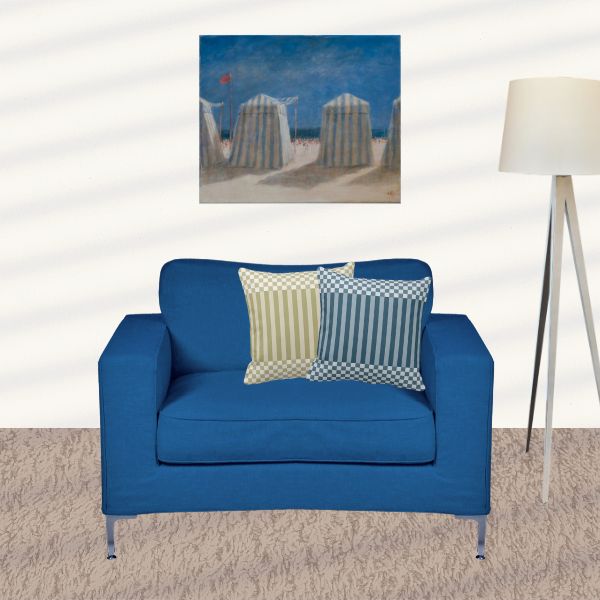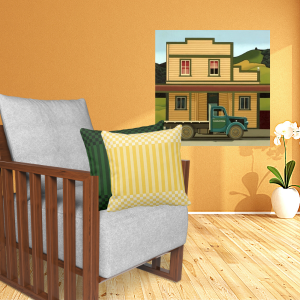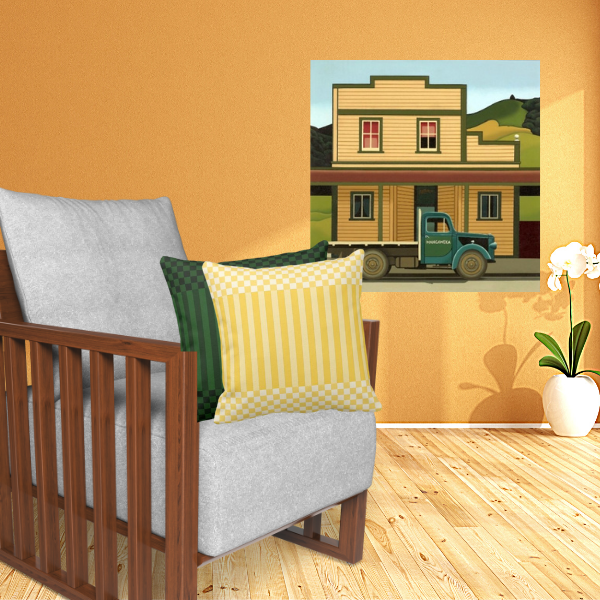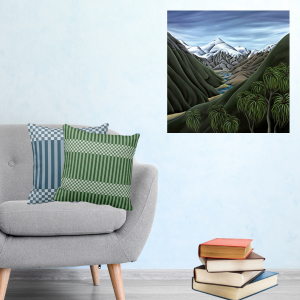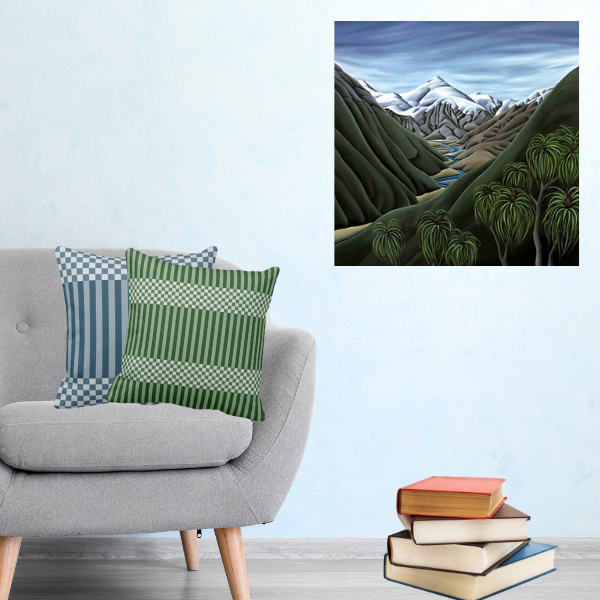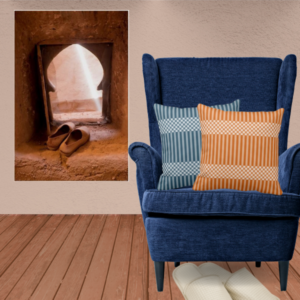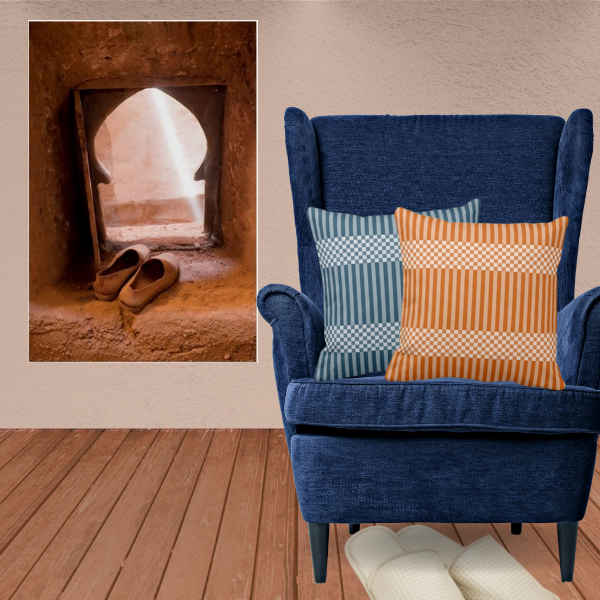 Moroccan Shoes On Window Ledge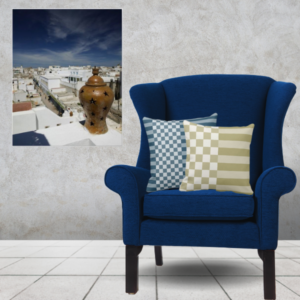 View of Central Essaouira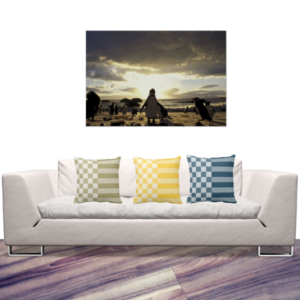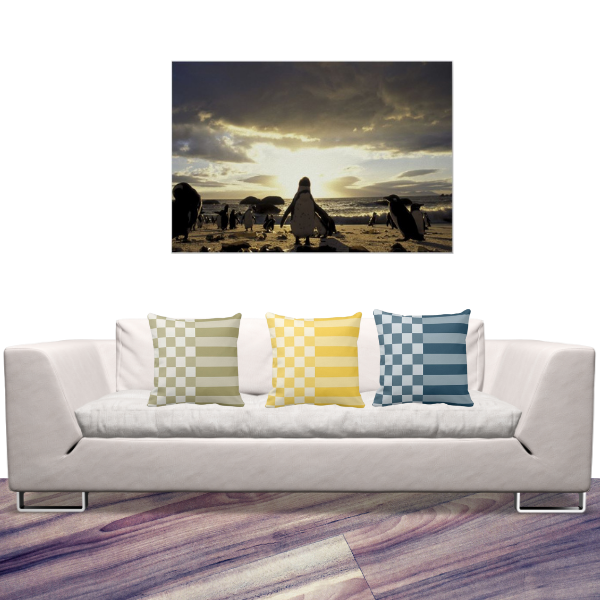 Penguins At Sunset And Yellow, Brown, And Blue Pillows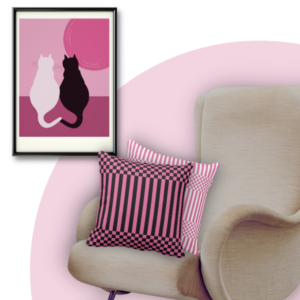 Black , White & Pink Pillows & Wall Decor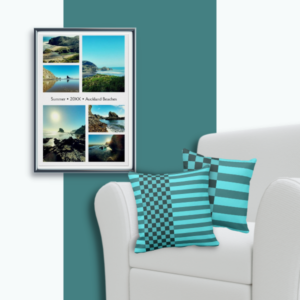 International Famous And Contemporary Artists
Contemporary New Zealand Artists
The yellow and green pillow sets complement the artwork in the spotlight. Mangaweka shows a piece of rural New Zealand by a contemporary painter Robin White.
A traditional flair features a pillow pair in blue and green. It completes the decor with an art print by New Zealand artist Diane White and her work Beyond The Cascade.
Photo Prints And More
Where to go for assistance for customization or publishing additional products?
In general, should difficulties arise when personalizing the checkered and striped pillows, poufs, cubes, or blankets, then follow the link. We prepared a step-by-step guide . 
Do you have additional questions? Then contact KBM D3signs via the form. We are also happy to transfer the design on request onto products available on Zazzle. By inquiry, we also prepare custom designs altogether. Alternatively, visit KBMD3signs on Telegram at https://t.me/KBMD3signs_chat and leave a comment.