Here the triangle repeat pattern on various colored throw pillows shows adaptability to multiple styles. The pattern design varies in size and direction. Altogether it results in throw pillows that work well in modern settings and even rise to match vintage or ethnic styles.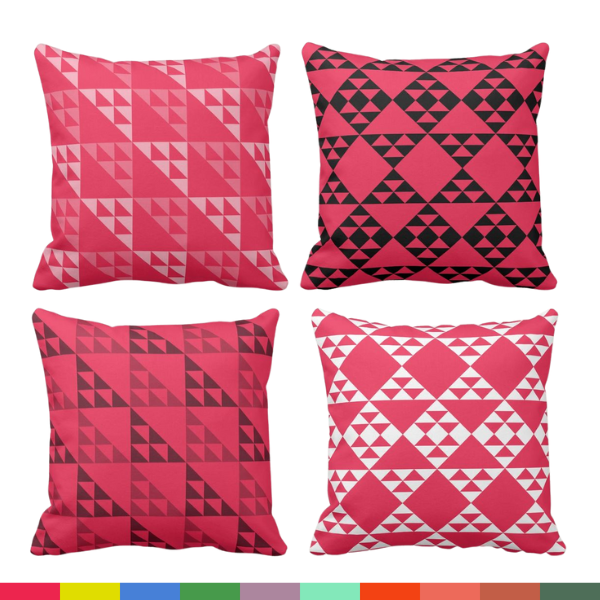 The secret lies in color choice. It can easily modify to your requirements. Where any medium hue pairs with a white or black pattern. Alternatively, the pattern design appears lightened or subdued in the selected color.
11 Modern And Vintage Home Decor Ideas
Altogether, showcase the eleven home decor ideas in various styles and pillow colors. Their goal is to complement artworks. These are by famous international and contemporary artists, in addition to photography prints and wall decor by KBM D3signs.
Triangle Patterned Pillows Meet Famos Art Prints
Green Pillows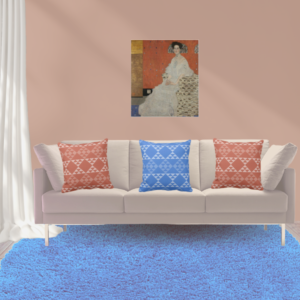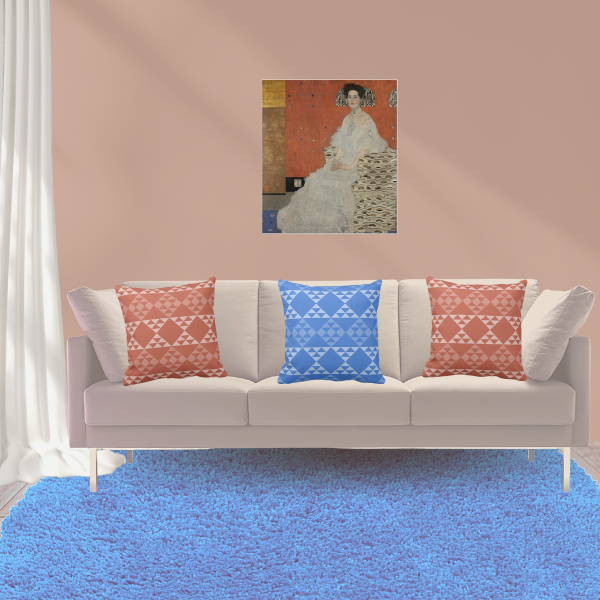 Pillows In Brown And Blue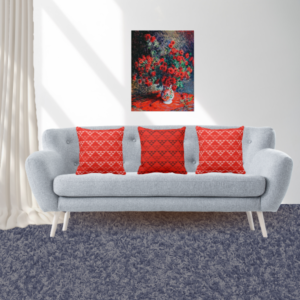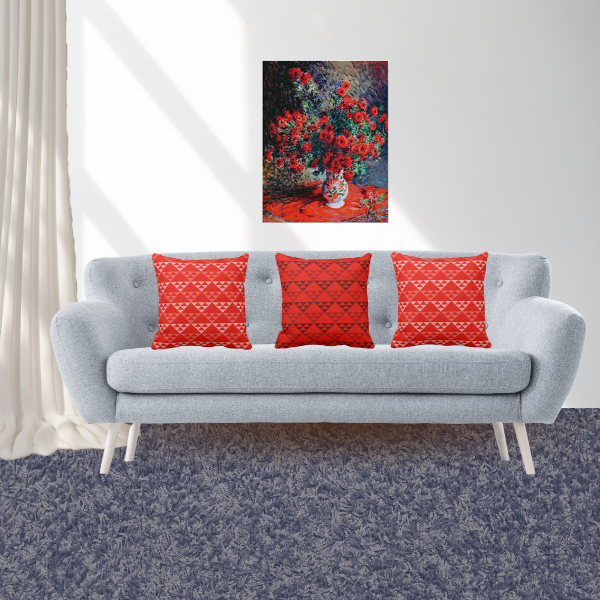 Red Pillows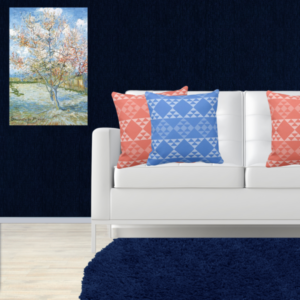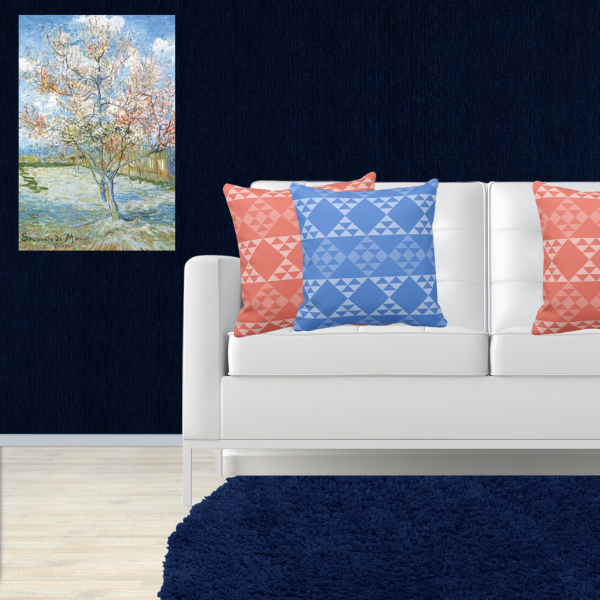 Pink and Blue Pillows
Photo Prints Meet Pillows With Geometric Pattern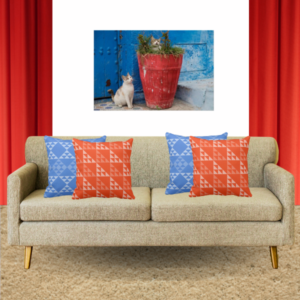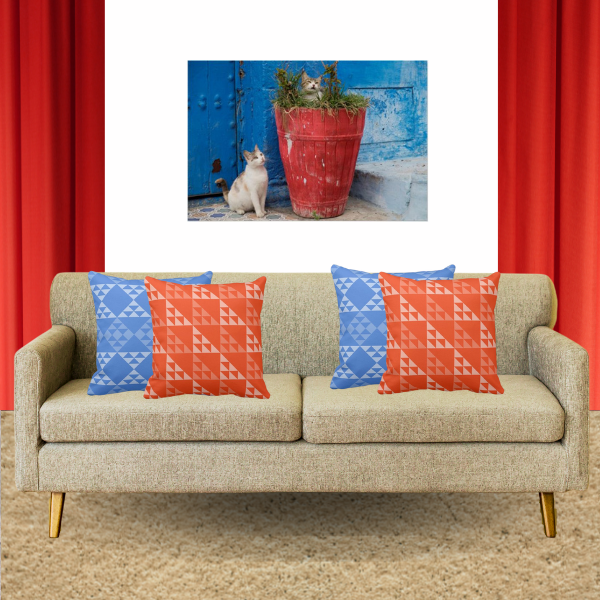 Red-Orange and Blue Pillows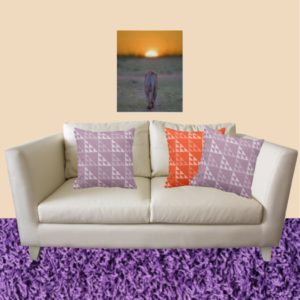 Orange And Purple Pillows
Contemporary Artists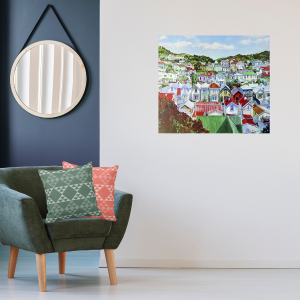 Pink and Grey Pillows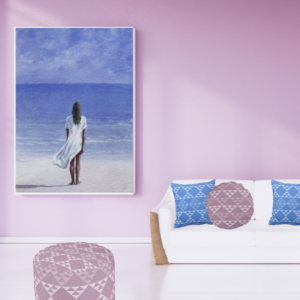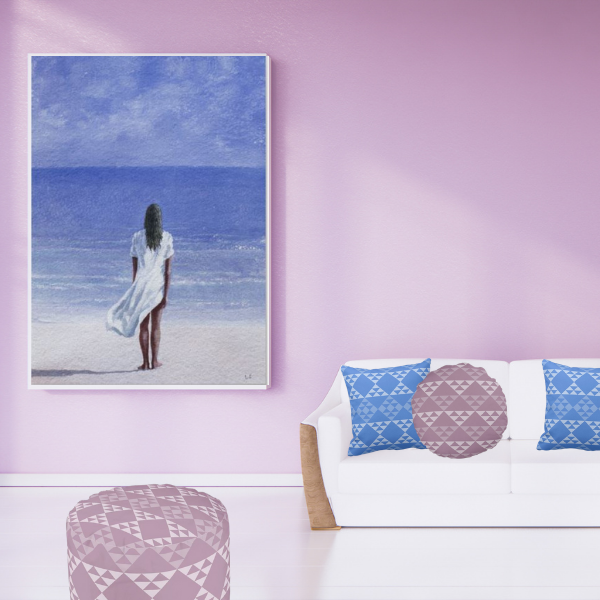 Purple and Blue Pillows
Wall Decor By KBM D3signs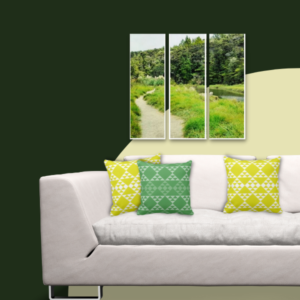 Yellow and Green Pillows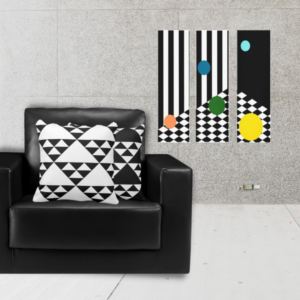 Black and White & White and Black Pillows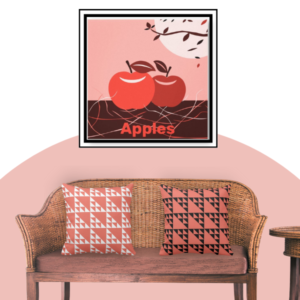 Pink and White & Pink and Black Pillows
Where to go for assistance for customization or publishing additional products?
In general, if difficulties arise when personalizing the pillows, poufs, cubes, or blankets with a vintage pattern of triangles, we prepared a step-by-step guide on the following page.
Do you have further questions? Then contact KBM D3signs via the form. We are also happy to transfer the design on request onto products available on Zazzle or to prepare a custom design altogether. Alternatively, visit KBMD3signs on Telegram at https://t.me/KBMD3signs_chat and consider leaving a comment.