Brown and blue pillows are the focus here. And form the center point of the following living room decor ideas.
The blue and brown hues vary, and so do the pattern designs. A fact, that makes accessorizing a wide range of styles possible. With this, a wide selection of living room styles finds suitable surface pattern designs. Should the color not match the purpose then modify the fill color. 
Each decorative pillow pair is part of an extensive home decor collection. Following the link after each example will direct you to the complete collection. Within find accessories in ten colorations in addition to black and white. Generally, each pattern design idea comes in multiple pattern sizes. Furthermore, all throw pillow designs by KBM D3signs allow you to modify the fill color. Consequently, the patterns appear either lightened or subdued.
The collection includes square, round and oblong pillows, comforters round and cubed, and blankets.
Pillow Pattern Designs
Geometric Print
Pixelated
Typographic Love Pattern
Stripes and Checker
Waves
Nested Spiral Box
Brown and Blue Pillows On Page Two
Layer
Triangle
Nested Box
African inspired
Stripes and Checker
Wave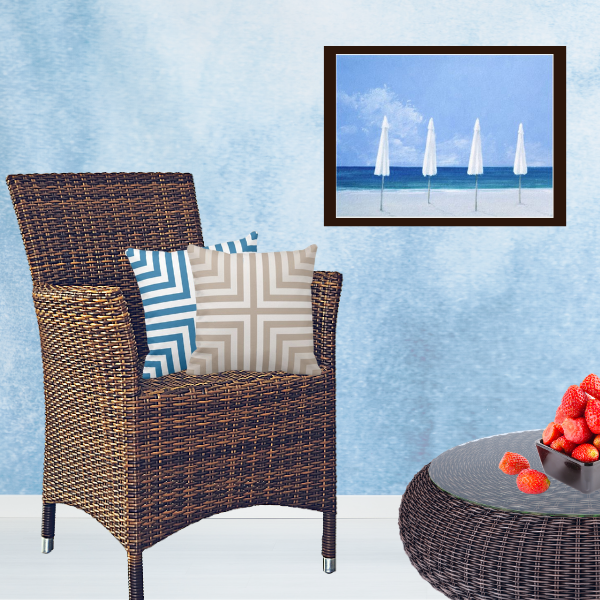 Geometric Print
Four nested corners meet at the center point and create a geometric pattern. In the example, the pillows accessorize a rattan armchair and complement an art print – Beach Umbrellas – by Lincoln Seligman.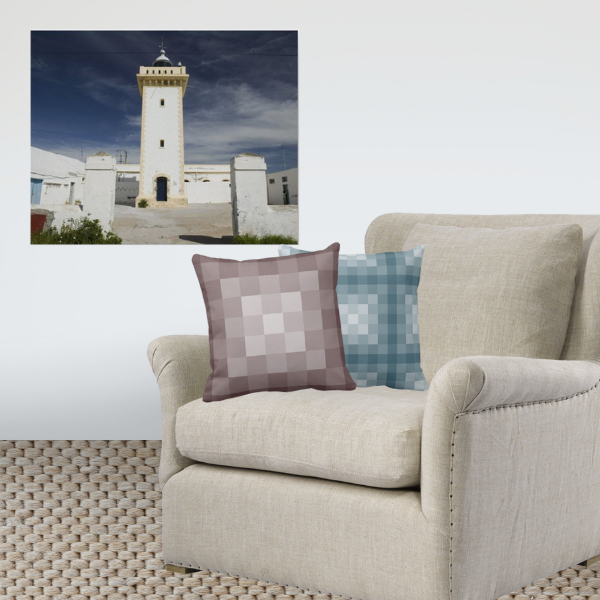 Pixelated
Multi-shaded square tiles convey a pixelated impression. Here the pillow pair accents a traditional style armchair and complement Moroccan wall decor.
Blue & Brown Pillows
Continue reading

"Brown and Blue Pillows"